"Dark Simplicity" 54x72 - this extremely large painting was a challenge. Ladder work, tape to get the W just the way I wanted to show off the West77 Partners in a simple luxurious way. It's a comforting painting for me. Darkness can be so beautiful when it is edged with white peeking through just enough to make a feeling of comfort. In person at the Hilton Garden Bellevue the painting looks almost like velvet from the gray and black mix.
Delivery was the hardest part-surprisingly the painting was easy in comparison. We almost lost it on the back of a pick up as it slowly lifted into the air and a truck driver behind us was grinning widely imagining it was to become toothpicks under his semi wheels. Seeing his smirky face we got off the road and found extra rope (luckily), sweating we tied it back up and made it for delivery on time and in good shape. Phew, what a ride! It was worth it!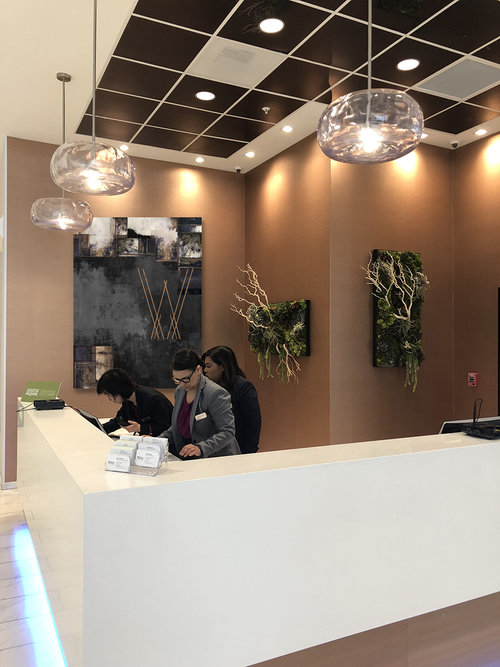 Now majestically hanging I can remember painting the darkness and feeling warm and comforted. A perfect piece for entering a hotel, going up to your luxurious room, dress up for a night on the town, come back and peacefully, comfortably rest in the darkeness.